Quickest, easiest, and most customizable solution
---
No more waiting 24 hours
---
Create, proof, and send your flyer instantly 24/7
---
Send a copy to your seller
---
Professionally designed flyers
---
No hidden fees
---
FREE web page
---
....and much more!
Exclusive Features
Protect your email address with SafeLead(tm)
---
Creative Flyer Design Center for over 400,000 possible combinations
---
Save time with our smart editable resend feature
---
Add your property photos with 1-Click using our IMX Image Xchange feature
Sending Your Flyer
Has Never Been Easier!
Create Your Account

Enter username and password and other vital information.
Choose a Template

Select colors, headers, etc.
to build your flyer with over 400,000 possible combinations.
Select Photos
Enter MLS# and click once to copy your photos.
No more uploading, emailing, cutting, or pasting photos with our exclusive Internet Image Xchange System!
Fast Email Flyers offers the most streamlined and economical solution to email flyer advertising!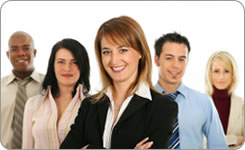 When I can send four, 4 picture flyers for what I was paying for just one, without waiting 24 or 48 hours, it really is a no brainer decision to switch to Fast Email Flyers.

- Stacy -

It was Friday night and my seller called in a huff wanting to know what I was doing to sell his house. Someone in the office said to check out Fast Email Flyers. I went to your website, set up an account and had my flyer out with a copy to my seller in a matter of minutes. What a great service!

- Dave -

---
Off-Market Properties! Investment Properties! Residential and Commercial Properties!
Don't get left behind!
See the listings before they hit the market!
---
Fast Email Flyers is the nation's first and only 100% opt in agent-to-agent email flyer service. If you are a real estate agent, an investor or a home buyer, you now have the opportunity to opt in to receiving exclusive property listing flyers from the top real estate agents in the country.
---
Subscribe Now to Receive Exclusive Real Estate Agent Property Listing Flyers!
(AGENTS! YOU MUST OPT IN TO RECEIVE AGENT EMAIL FLYERS)