Quickest, easiest, and most customizable solution
---
No more waiting 24 hours
---
Create, proof, and send your flyer instantly 24/7
---
Send a copy to your seller
---
Professionally designed flyers
---
No hidden fees
---
FREE web page
---
....and much more!
Exclusive Features
Protect your email address with SafeLead(tm)
---
Creative Flyer Design Center for over 400,000 possible combinations
---
Save time with our smart editable resend feature
---
Add your property photos with 1-Click using our IMX Image Xchange feature
Flyer Samples
Designing your flyer has never been faster or easier!
---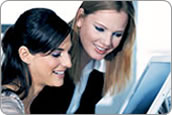 At Fast Email Flyers we have taken the terms easy and fast to a whole new level with our Auto Picture Select, Instant Design, Instant Proof and Instant Send features. With an array of templates, coupled with the ability to change headers, header colors, border colors, etc. you can now design an incredible flyer exactly the way you want. And don't forget that these flyers were designed by professional marketing and graphic artist experts that know how to create marketing designs that sell.
The days of having to settle for cluttered, unprofessional flyers are finally over!
Below is a sample of our professionally designed flyer templates. Please keep in mind that you have the freedom to change all headings, colors, text, etc. in the exclusive Fast Email Flyer Design Center.
With over 400,000 possible design combinations, you are truly in the driver's seat!
Property Wanted Flyers
---
Our Buyer
1 Pic Bulleted

Template

(All colors & headings can be changed in our exclusive Flyer Design Center with over 400,000 creative combinations)
Our Buyer
1 Pic No-Bullet

Template

(All colors & headings can be changed in our exclusive Flyer Design Center with over 400,000 creative combinations)
Listing Flyers
---
Our Classic
1 Pic Bulleted

Template

(All colors & headings can be changed in our exclusive Flyer Design Center with over 400,000 creative combinations)
---
Our Classic
4 Pic Bulleted

Template

(All colors & headings can be changed in our exclusive Flyer Design Center with over 400,000 creative combinations)
---
Our Classic
1 Pic No-Bullet

Template

(All colors & headings can be changed in our exclusive Flyer Design Center with over 400,000 creative combinations)
---
Our Classic
4 Pic No-Bullet

Template

(All colors & headings can be changed in our exclusive Flyer Design Center with over 400,000 creative combinations)
---
The Rounded
1 Pic Bulleted

Template

(All colors & headings can be changed in our exclusive Flyer Design Center with over 400,000 creative combinations)
The Rounded
4 Pic Bulleted

Template

(All colors & headings can be changed in our exclusive Flyer Design Center with over 400,000 creative combinations)