Quickest, easiest, and most customizable solution
---
No more waiting 24 hours
---
Create, proof, and send your flyer instantly 24/7
---
Send a copy to your seller
---
Professionally designed flyers
---
No hidden fees
---
FREE web page
---
....and much more!
Exclusive Features
Protect your email address with SafeLead(tm)
---
Creative Flyer Design Center for over 400,000 possible combinations
---
Save time with our smart editable resend feature
---
Add your property photos with 1-Click using our IMX Image Xchange feature
Order Now
---

New User
Click Here
if this is the first time that you have ordered a flyer from Fast Email Flyers and you need to create an account.

Returning User
Click Here
to login to your account and purchase additional credits or design a new flyer with your existing credits.

Forgot Password
Click Here
if you have an account, but have forgotten
your password.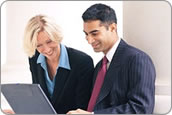 For your convenience we accept: